Integration with MagTarget – VisualTarget Lighted
18.9.2020
Warning! This plugin requires VisualTarget – Lighted Enclosure for iPad.
⚠ Never use the plugin with your headphones or external speakers on: the app will play a high-frequency sound that is very unpleasant each time the room status changes.
ℹ With the plugin allowed, VisualTarget must be connected to a headphone jack on your iPad at all times. Set the volume to 25% (4/16 level) or higher to allow the app to function properly.
Prerequisites
Please contact our support team to enable 3rd party integration for your MeetingRoomApp Cloud account
This plugin requires iOS/iPadOS 9.0+
Visual Target LIGHTED connected to a headphone jack on your iPad
MeetingRoomApp 4.3.4 and later (iOS/iPadOS platform)
How to enable MagTarget plugin?
Go to your iPad -> Settings -> MeetingRoomApp -> MagTarget
1) Allow MagTarget plugin

2) Select default or customize colors
3) Adjust a brightness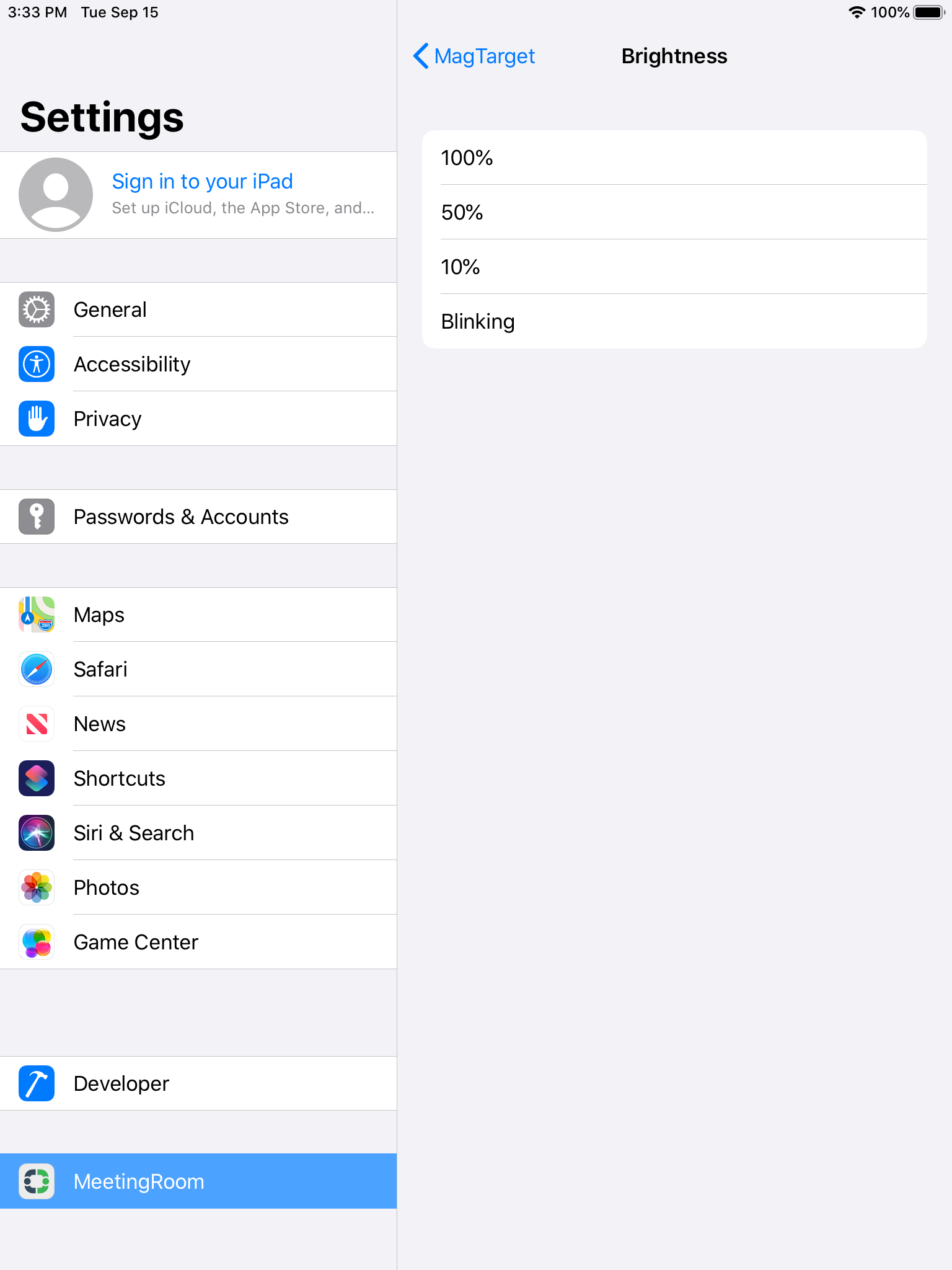 4) Open MeetingRoomApp and confirm Alert dialog otherwise plugin will be disabled