How to Create a More Flexible Work Environment? HotDeskApp Will Help You
4.10.2018
Do you suffer from lack of work stations and do you long for a modern and flexible work environment? Make your wish come true with a new technology: HotDeskApp.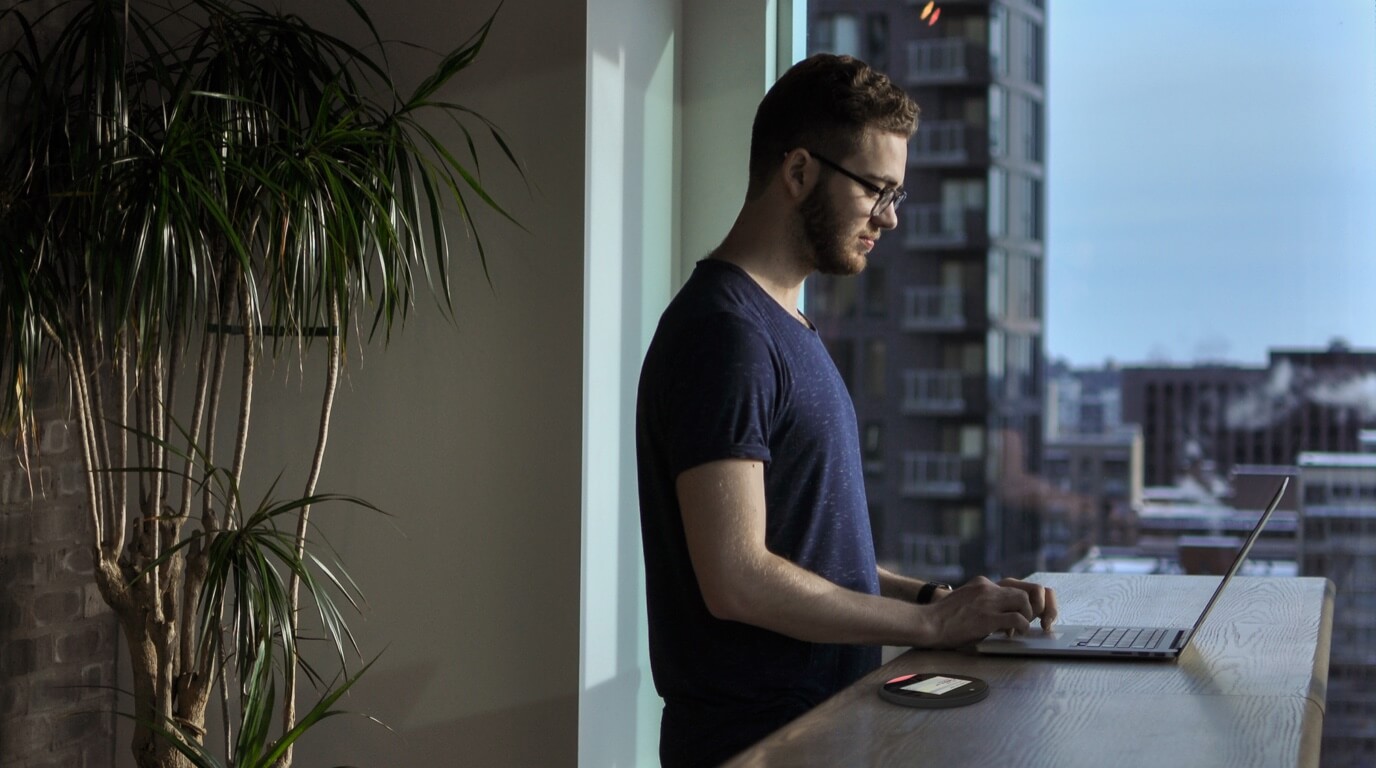 A smart solution with a big mission: that's what probably characterizes HotDeskApp, our latest product the best. HotDeskApp is a hot desk booking system. A number of people can share a single desk without getting into each other's way. This makes creating flexible work space shared by multiple workers easier than ever before.
Sophisticated Software Featuring Many Smart Functions
The new booking system HotDeskApp is as intelligent as its popular brother MeetingRoomApp. Featuring a number of smart functions, it is extremely user-friendly and easy to integrate with G Suite, MS Exchange or Office 365 systems.
Basic functions overview:
ad-hoc and remote reservations of office desks;
confirmation of arrival 15 min before or within 15 min after the beginning of the booking;
booking overview on the device display and screen saver;
desk availability color indicators – green/orange/red;
synchronization with office systems;
Desk Booking Reporting – desk booking data analysis.
Create a Smart Work Desk
The desk booking takes just two simple steps. Using a chip card, book your desk on the display in a matter of seconds. On the touchscreen panel, select how long your reservation will be and that's it.
When booking a desk remotely from a calendar, the display will show an orange indicator with the Booking Confirmation function going on before the beginning of the reservation along with the name of the worker and the length of the booking. Logging off is just as simple.
Color indicators on the device-green, orange and red-will make sure that everyone can see clearly whether or not the desk is available. That makes the entire booking process very intuitive and turns a regular office desk into a smart hot desk very easily.
HotDeskApp for a Maximum Performance
The main benefit of the system is undoubtedly an enhanced work space flexibility, which also results in cutting work space costs. In addition to operational savings, you can also provide your workers with more comfort in terms of mobility and independence. Solve the issue of work stations for seasonal or temporary workers once and for all and use your work space according to your needs and, more importantly, with much more efficiency.
The system is affordable for any company and suitable even for the most demanding clients. If you are interested in our system, please contact us at [email protected].