Life-changing office technology – a case study
9.12.2016
Offices all around the world see dozens and hundreds of people meet up every day. Work meetings and appointments taking place in busy meeting rooms can result in a lack of working space and the inability to conduct company meetings. A solution that has proven effective for modern businesses are new technologies that support planning and day-to-day running of the office. One such innovation is the MeetingRoomApp digital meeting room booking system.
RESPECT is a modern, dynamic insurance broker, open to innovation. They chose our system in order to manage their meetings effectively. Have a look at what MeetingRoomApp combined with 2N® IndoorTouch looks like in their new modern offices.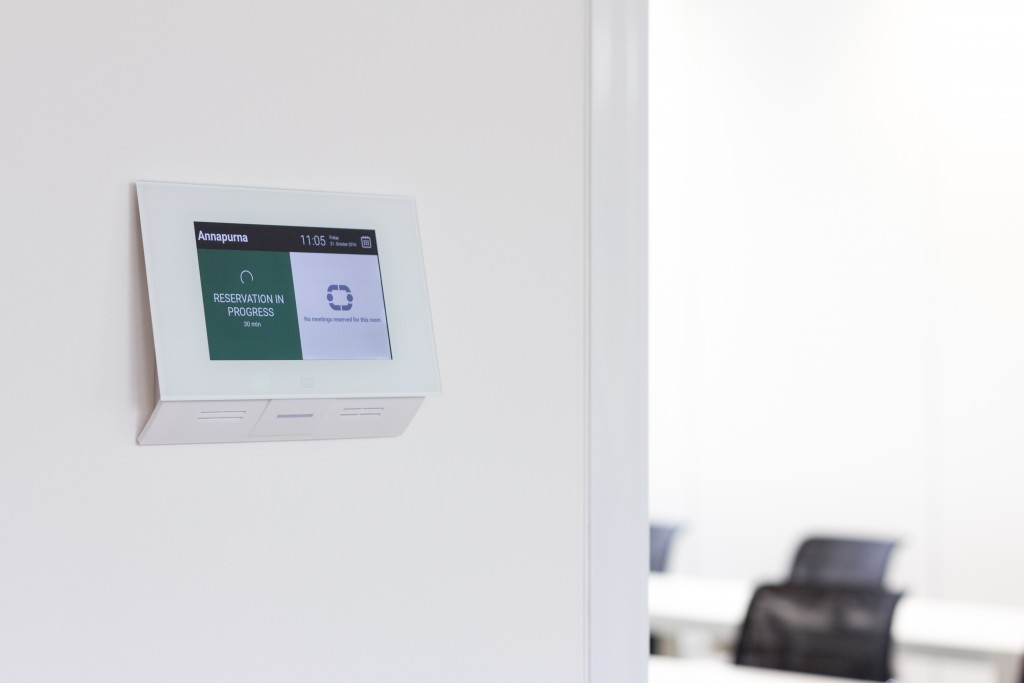 Book a meeting room from anywhere
New technologies that can truly help businesses is no sci-fi dream; they are available for everyone, yet not everyone is familiar with them. What people in companies appreciate about MeetingRoomApp the most is flexibility. You can book your appointment directly on the touch screen panel at the meeting room door, on your mobile on your way to work or from your desktop computer. That makes booking the most suitable meeting space a matter of seconds for anyone in the company. Unexpected client visits and urgent meetings with your colleagues will no longer be a problem.
Now you can also use the system to call the reception remotely. This new feature comes in useful whenever you need some refreshment or cleaning.